Why Hire Dr. Jadick to be a Keynote Speaker at Your Event?
Hear Dr. Jadick's tales of honesty, compassion, bravery, and teamwork. He will inspire you with his story. He is an ordinary man who stepped up and answered the call to be a surgeon for our country. He not only agreed to go, but he volunteered to put himself directly into a combat situation, risking his own life to help others.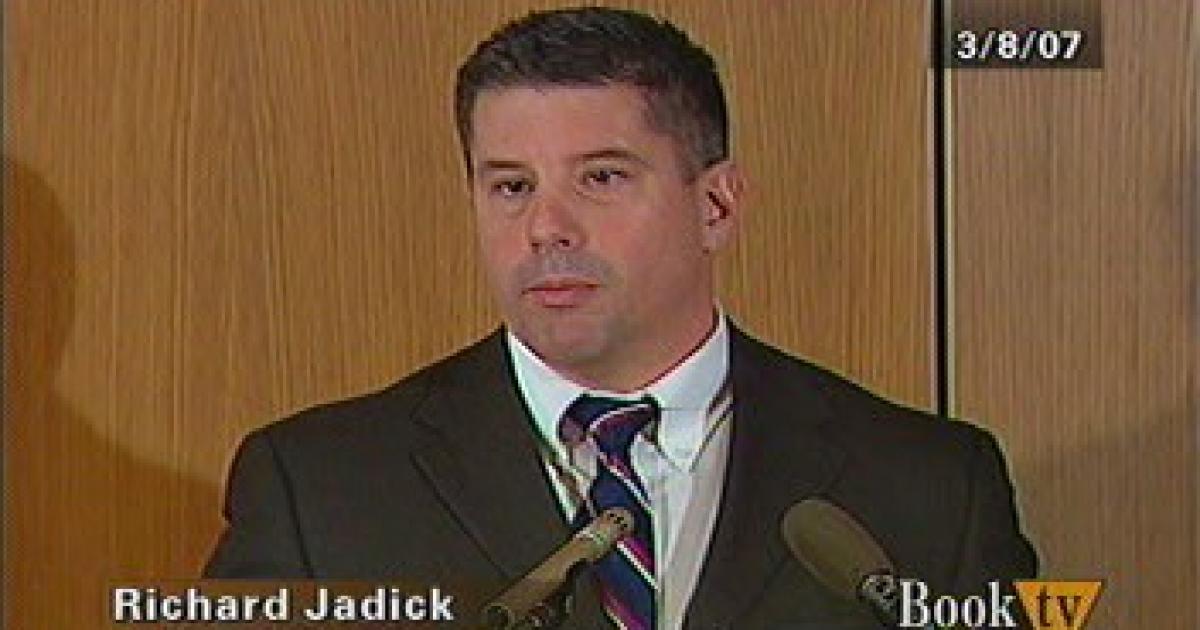 Where Has Dr. Jadick Spoken?
Emory University - Goizueta Business School
Novartis Pharmaceuticals Corporation
University of North Carolina Hospitals
Saint Francis Health System (Tulsa, OK)
Lexington Medical Center Foundation
South Lake Hospital (Orlando, FL)
Let Dr. Jadick captivate your audience.
No "cookie cutter" presentations. Dr. Jadick designs his talks around your motivational goals.
So contact him to discuss motivational speech topics.
Motivational Speech Topics
Does Dr. Jadick just speak to the military and medical community?
No, Dr. Jadick is a motivational speaker who provides inspiration that's ideal for any audience. He'll remind everyone about the power of teamwork, courage, strength, commitment, diversity and hope in their lives.
What makes Dr. Jadick an Amazing Keynote Speaker?
"Rarely does a keynote speaker combine such an ability to inspire, inform, and interact so well." ~ Jeff Rosensweig, Goizueta Business School of Emory University
"Part of what impressed me about Dr. Jadick was the way he customized his presentation to highlight the specific values we wanted to convey to our audience." ~ Mary Halliwell, executive director of communications, Novartis Pharmaceuticals Corporation
"As we looked around the room and saw all eyes glued on you, with some people literally on the edge of their seats, we realized how gifted you are to have the ability to appeal to such a diverse crowd." ~ Renee Dooley, Lexington Medical Center Foundation
"You are an inspiring presenter: your authenticity shines through in every word. I would recommend you as a motivational speaker for any audience." – Nicole Malinowski, chief curator, TEDx
"Simply put, your story was honest, heartfelt and incredibly motivating. I can't imagine any audience not responding as ours did. You touched and invigorated all of us." – Gary L. Park, president, UNC Hospitals 
Contact Dr. Richard Jadick to be a keynote speaker at your next event.
Get In Touch 
Contact Dr. Richard Jadick to be a motivational speaker at your next event. Please complete and submit the form below for a prompt response.
Dr. Richard Jadick
Piedmont Physicians 
775 Poplar Road, Suite 160
Newnan, GA 30265
(770) 400-4630